Nashville Family Lawyer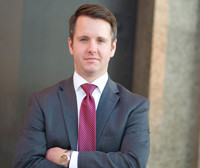 If you are facing a divorce, child custody, child support, or family law matter, Brad H. Frakes, Attorney at Law, will fight for you. Serving families and individuals in Nashville and throughout middle Tennessee, he is dedicated to protecting our clients and ensuring that justice is served. Hard times can happen to anyone, and when they do, Brad vows to provide aggressive and compassionate representation.
Please see the Supreme Court Order Suspending In-Person Court Proceedings through March 31, 2020. There are exceptions. Please review to know if your situation meets one of those exceptions.
Courts are not closed, but your case may not meet the In-Person Court Proceeding Exception. READ MORE (PDF Download)
NOTICE REGARDING COVID-19 PANDEMIC
On Friday, March 13, 2020, the Supreme Court of Tennessee declared a state of emergency for the Judicial Branch of Tennessee Government. All in-person court proceedings in all state and local courts in Tennessee were suspended through March 31, 2020. Limited exceptions are in place to protect constitutional rights of criminal defendants, proceedings related to relief from abuse/domestic violence, and those related to emergency child custody along with other exceptions. The Order of the Supreme Court of Tennessee further urged courts, staff, and attorneys to limit in-person courtroom contact as much as possible.
On Tuesday, March 17, 2020, the Fourth Circuit Court of Davidson County, Tennessee, issued an Order that all contested cases, default hearings, judicial settlement conferences, and cases set on the Show-Cause Docket were to be continued to an unspecified date. Procedures were put into place for a limited set of cases for judicial action via telephone.
On Wednesday, March 18, 2020, the Third Circuit Court of Davidson County, Tennessee, issued procedures with respect to its courtroom and cases. All cases were either continued indefinitely or suspended unless under limited circumstances or cases were either handled over the telephone or with a limited number of persons in the courtroom.
On Sunday, March 22, 2020, a Safer-at-Home Health Order was put into place by Mayor Cooper, beginning at midnight of the same day. This Order directed all residents of Nashville and Davidson County, Tennessee, to shelter at home as much as possible and directed citizens to immediately limit movement outside of their home beyond what is absolutely necessary to take care of essential needs. The Order did not apply to businesses deemed an essential service to protect the health and well-being of all individuals residing or working in Nashville and Davidson County, including legal services. This Order is to remain in place for 14 days and is subject to extension.
On Monday, March 23, 2020, Sumner County Tennessee, issued a Safer-at-Home Health Order for all Sumner County citizens, with essentially the same restrictions and requirements as the order issued by Mayor Cooper regarding Nashville and Davidson County, Tennessee.
On Monday, March 23, 2020, the Davidson County Juvenile Court indicated that it would extend the suspension of all in-person court proceedings in its courts through April 13, 2020.
On Tuesday, March 24, 2020, Governor Bill Lee recommended that Tennessee public schools remain closed until April 24 in response to the Covid-19 pandemic.
I, personally, suspect that the Order of the Supreme Court of Tennessee, suspending in-person court proceedings will be continued throughout the month of April 2020. I will update you in this matter as more information is provided. While my office attempts to adhere to the Order of the Supreme Court of Tennessee, as well as the Safer-at-Home Order for Davidson County, Tennessee, as an office that provides legal services we are allowed to continue operation and intend to do so, with certain safety measures placed into effect. I will continue to work from my office on a daily basis and will be available to confer with clients as needed, although I strongly suggest that such communication occur by email, telephone or teleconference, if at all possible. I will also be available if an emergency situation arises that requires immediate in-person contact.
Please stay healthy and safe during this very trying time. Allow me to also suggest to you that now, more than ever, is the time to attempt to successfully co-parent your children and place their best interests above all else. If you have questions concerning how the suspension of in-court proceedings or any Safer-at-Home Order issued may affect you, your children, or your pending litigation, please do not hesitate to contact my office by either email or telephone. Thank you.
– Brad Frakes
Areas of Practice